So I got this idea from my friend Sarah's blog, who tries to do this once a week. I have over 2,000 books on my TBR, so I think parsing this down every so often would be really great. I'm going to attempt to do this at least once a week, however, instead of doing the last 10 books added, I'm going to randomly select 10 books.
Here are the rules:
Go to your goodreads to-read shelf.
Order on ascending date added.
Take the first 5 (or 10 if you're feeling adventurous) books
Read the synopses of the books
Decide: keep it or should it go?
The only thing I do differently is I randomly select a page number, and a book number, and decide if those should be kept or if they should go. Here we go!
Snow: A Retelling of Snow White and the Seven Dwarfs – Tracy Lynn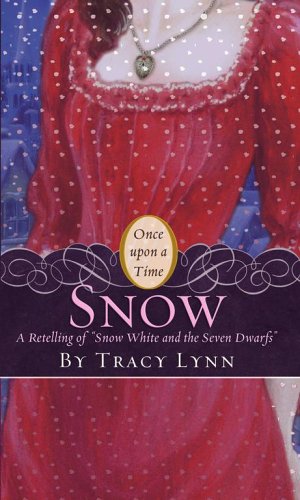 The Duchess Jessica's childhood began with a tragedy: her mother's death. Her father, heartbroken at the loss of his beloved wife, could not bear to raise the child. Largely ignored, Jessica spent the first eleven years of her life running free on the family estate, cared for only by the servants. 
Then her father decides to remarry, bringing an end to Jessica's independence. At first her new stepmother just seems overly strict. But as Jessica grows into a beautiful young woman, it becomes clear that her stepmother is also wildly — and murderously — jealous of her. 
Jessica escapes to London. Going by the name Snow to hide from her family, she falls in love with an odd band of outcasts who accept her into their makeshift family. But when her stepmother appears in the city, repentant and seeking her forgiveness, Jessica will have to decide whom to trust…with her life.
I love retellings and I've really been wanting to get into this series, so I think I'm going to keep.
Let Hope In – Pete Wilson
Hope changes everything.
It can disarm guilt, shatter shame, and put your past in its place. All you have to do is make the choice to let it in. It won't be easy. It won't be quick. But it is possible and we serve a God who promises over and over again that anything is possible.
Pete Wilson, pastor and the author of Plan B, presents a new look at the power of healing through hope, revealing 4 unique choices that have the potential to change your life forever.
With Wilson's telltale cadence and candor, Let Hope In explores accounts of seemingly hopeless moments in the Bible illustrating God's ultimate plan for healing by letting hope fill the dark places of your past.
Discover how pain that is not transformed becomes transferred. Embrace the freedom of being okay with not being okay. Learn that a life of trusting is far more magnificent than a life of pleasing. Because hurt people hurt people, but free people have the power to free people.
So make today the day that you get unstuck. The day you fill your past with the light of hope, the day you say good-bye to regret and shame. The day you choose to change your future and embrace who God created you to be, simply by making the choice to let hope in.
I think I'm going to ditch this one, just because it seems really similar to other stuff I've read, and I don't think this is what I'm looking for at the time.
Picture Perfect – Jodi Picoult
To the outside world, they seem to have it all. Cassie Barrett, a renowned anthropologist, and Alex Rivers, one of Hollywood's hottest actors, met on the set of a motion picture in Africa. They shared childhood tales, toasted the future, and declared their love in a fairy-tale wedding. But when they return to California, something alters the picture of their perfect marriage. A frightening pattern is taking shape—a cycle of hurt, denial, and promises, thinly veiled by glamour. Torn between fear and something that resembles love, Cassie wrestles with questions she never dreamed she would face: How can she leave? Then again, how can she stay?
This book looks cheesy as all heck, but sometimes you need a good cheesy read. Keep.
The Secret Chord – Geraldine Brooks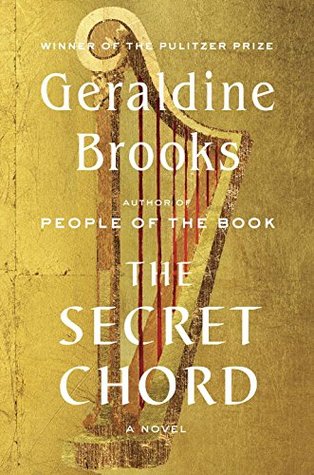 Peeling away the myth to bring the Old Testament's King David to life in Second Iron Age Israel, Brooks traces the arc of his journey from obscurity to fame, from shepherd to soldier, from hero to traitor, from beloved king to murderous despot and into his remorseful and diminished dotage.
The Secret Chord provides new context for some of the best-known episodes of David's life while also focusing on others, even more remarkable and emotionally intense, that have been neglected.  We see David through the eyes of those who love him or fear him—from the prophet Natan, voice of his conscience, to his wives Mikhal, Avigail, and Batsheva, and finally to Solomon, the late-born son who redeems his Lear-like old age. Brooks has an uncanny ability to hear and transform characters from history, and this beautifully written, unvarnished saga of faith, desire, family, ambition, betrayal, and power will enthrall her many fans.
I love books like this, so keep.
Believe Me – Yolanda Hadid
From the star of The Real Housewives of Beverly Hills comes an emotional and eye opening behind-the-scenes look at her descent into uncovering the mystery of chronic Lyme disease.
In early 2011, Yolanda was struck by mysterious symptoms including brain fog, severe exhaustion, migraines and more. Over the months and years that followed, she went from being an outspoken, multi-tasking, hands-on mother of three, reality TV star, and social butterfly, to a woman who spent most of her time in bed. Yolanda was turned inside out by some of the country's top hospitals and doctors, but due to the lack of definitive diagnostic testing, she landed in a dark maze of conflicting medical opinions, where many were quick to treat her symptoms but could never provide clear answers to their possible causes.
In this moving, behind the scenes memoir, Yolanda Hadid opens up in a way she has never been able to in the media before. Suffering from late stage Lyme, a disease that is an undeniable epidemic and more debilitating than anyone realizes, Yolanda had to fight with everything she had to hold onto her life. While her struggle was lived publicly, it impacted her privately in every aspect of her existence, affecting her family, friends and professional prospects. Her perfect marriage became strained and led to divorce. It was the strong bond with her children, Gigi, Bella and Anwar, that provided her greatest motivation to fight through the darkest days of her life. Hers is an emotional narrative and all-important read for anyone unseated by an unexpected catastrophe. With candor, authenticity and an unwavering inner strength, Yolanda reveals intimate details of her journey crisscrossing the world to find answers for herself and two of her children who suffer from Lyme and shares her tireless research into eastern and western medicine. Believe Me is an inspiring lesson in the importance of having courage and hope, even in those moments when you think you can't go on.
I've been on a Real Housewives kick and recently met Yolanda. I like her, so I think I'll keep.
Blueprints – Dylan Garity
Blueprints is Garity's second chapbook, and contains poems from his senior honors thesis at Macalester College.
Not much description on this one and the name doesn't ring any bells, so ditch.
I'll Be There – Holly Goldberg Sloan
Emily Bell believes in destiny. To her, being forced to sing a solo in the church choir–despite her average voice–is fate: because it's while she's singing that she first sees Sam. At first sight, they are connected.
Sam Border wishes he could escape, but there's nowhere for him to run. He and his little brother, Riddle, have spent their entire lives constantly uprooted by their unstable father. That is, until Sam sees Emily. That's when everything changes.
As Sam and Riddle are welcomed into the Bells' lives, they witness the warmth and protection of a family for the first time. But when tragedy strikes, they're left fighting for survival in the desolate wilderness, and wondering if they'll ever find a place where they can belong. Beautifully written and emotionally profound, I'll Be There is a gripping story that explores the complexities of teenage passions, friendships, and loyalties.
I wasn't sure about this one, but the reviews are phenomenal, so keep.
I Feel Bad about My Neck – Nora Ephron
With her disarming, intimate, completely accessible voice, and dry sense of humor, Nora Ephron shares with us her ups and downs in I Feel Bad About My Neck, a candid, hilarious look at women who are getting older and dealing with the tribulations of maintenance, menopause, empty nests, and life itself.
The woman who brought us When Harry Met Sally . . ., Sleepless in Seattle, You've Got Mail, and Bewitched, and the author of best sellers Heartburn, Scribble Scribble, and Crazy Salad, discusses everything–from how much she hates her purse to how much time she spends attempting to stop the clock: the hair dye, the treadmill, the lotions and creams that promise to slow the aging process but never do. Oh, and she can't stand the way her neck looks. But her dermatologist tells her there's no quick fix for that.
Ephron chronicles her life as an obsessed cook, passionate city dweller, and hapless parent. She recounts her anything-but-glamorous days as a White House intern during the JFK years ("I am probably the only young woman who ever worked in the Kennedy White House that the President did not make a pass at") and shares how she fell in and out of love with Bill Clinton–from a distance, of course. But mostly she speaks frankly and uproariously about life as a woman of a certain age.
Utterly courageous, wickedly funny, and unexpectedly moving in its truth telling, I Feel Bad About My Neck is a book of wisdom, advice, and laugh-out-loud moments, a scrumptious, irresistible treat.
Nora Ephron is a legend, and I've been meaning to pick this up for awhile. Keep.
Bones Are Forever – Kathy Reichs
A riveting novel featuring forensic anthropologist Tempe Brennan—a story of infanticide, murder, and corruption, set in the high-stakes, high-danger world of diamond mining.
A woman calling herself Amy Roberts checks into a Montreal hospital complaining of uncontrolled bleeding. Doctors see evidence of a recent birth, but before they can act, Roberts disappears. Dispatched to the address she gave at the hospital, police discover bloody towels outside in a Dumpster. Fearing the worst, they call Temperance Brennan to investigate.
In a run-down apartment Tempe makes a ghastly discovery: the decomposing bodies of three infants. According to the landlord, a woman named Alma Rogers lives there. Then a man shows up looking for Alva Rodriguez. Are Amy Roberts, Alma Rogers, and Alva Rodriguez the same person? Did she kill her own babies? And where is she now?
Heading up the investigation is Tempe's old flame, Homicide Detective Andrew Ryan. His counterpart from the Royal Canadian Mounted Police is Sergeant Ollie Hasty, who happens to have a little history with Tempe himself, which she regrets. This unlikely trio follows the woman's trail, first to Edmonton, and then to Yellowknife, a remote diamond-mining city deep in the Northwest Territories. What they find in Yellowknife is more sinister than they ever could have imagined.
I watched a lot of the TV show "Bones" and I've been on the hunt for a long series that I'll be interested in. This one is one that I'm very much interested in. Keep.
The Secret Life of Bees – Sue Monk Kidd
Set in South Carolina in 1964, The Secret Life of Bees tells the story of Lily Owens, whose life has been shaped around the blurred memory of the afternoon her mother was killed. When Lily's fierce-hearted black "stand-in mother," Rosaleen, insults three of the deepest racists in town, Lily decides to spring them both free. They escape to Tiburon, South Carolina–a town that holds the secret to her mother's past. Taken in by an eccentric trio of black beekeeping sisters, Lily is introduced to their mesmerizing world of bees and honey, and the Black Madonna. This is a remarkable novel about divine female power, a story women will share and pass on to their daughters for years to come.
This is a classic, and I'd like to read it. Keep.
In summary:
I kept 80% of the books presented in this round:
"Snow" – Tracy Lynn
"Picture Perfect" – Jodi Picoult
"The Secret Chord" – Geraldine Brooks
"Believe Me" – Yolanda Hadid
"I'll Be There" – Holly Goldberg Sloan
"I Feel Bad About My Neck" – Nora Ephron
"Bones Are Forever" – Kathy Reichs
"The Secret Life of Bees" – Sue Monk Kidd
I ditched 20% of the books presented in this round:
"Let Hope In" – Pete Wilson
"Blueprints" – Dylan Garrity
(this post does contain affiliate links that help me keep the site going. please consider purchasing using these links if you're interested in this book! thanks so much xo r)
Follow Rachel Reading: GoodReads | Instagram | Facebook | BlogLovin